Happy Monday!
Girl Friday Deb has a really awesome card today!
She played with our brand new set
and came up with this totally cool creation!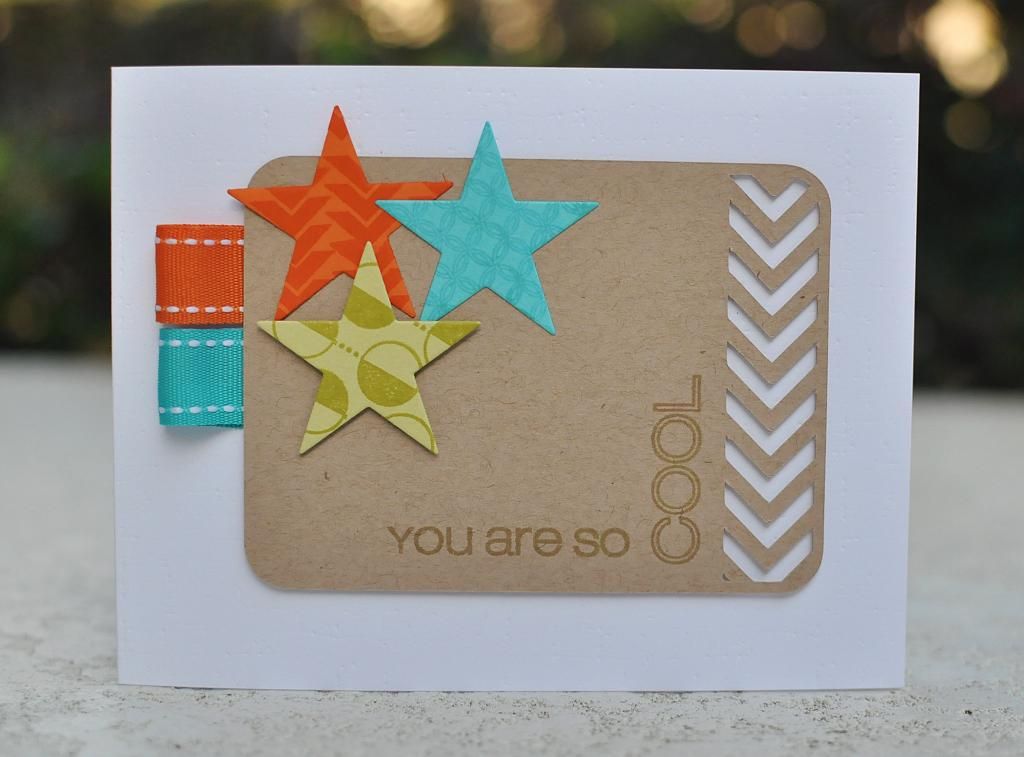 Oh my goodness, how cool is this color combo?
The little ribbon tabs are a great way to use up ribbon scraps,
and super cool on a masculine card.
I am sooo loving how she stamped her own patterns on the stars!
They look awesome!
See how she worked that cool pattern in on the aqua star from
Such a versatile set, and definitely something you can play with all year long.
Thanks for stopping by!